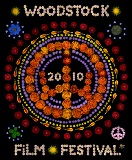 The Woodstock Film Festival 2010
Audience Award for Feature Documentary:
GRACE PALEY: COLLECTED SHORTS
directed by Lilly Rivlin
In the opening moments of "Grace Paley: Collected Shorts", Paley rhetorically asks an audience, "What is the responsibility of a poet?" We soon learn that Gracy Paley answered that question emphatically throughout her entire life.
Lilly Rivlin's inspiring film brings to life the momentous times in which this author and activist lived and worked as she reads from her short stories, poems and essays. Paley was a firebrand on the front line of protest. She opposed war and nuclear proliferation, and fought for the rights of women, which often landed her in jail. As a teacher she influences generations of writers. Grace Paley is a New York icon whose life attests to the possibility that one person can combine public responsibility with individual creativity. Paley not only broke the mold, she created a new approach to her life's work that combined equal parts writer, activist, woman and mother.
In "Grace Paley: Collected Shorts" we learn the story of this child of Russian-Jewish immigrants, raised in New York City in the 1930s.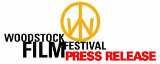 We hear from her daughter, granddaughter and a wide range of fellow writers and activists. We also hear many of Grace Paley's own words, the greatest joy of Rivlin's revealing film. (David Becker)