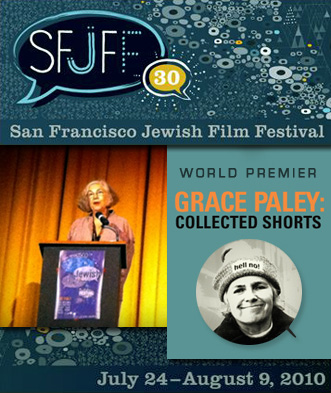 WORLD PREMIER
GRACE PALEY: COLLECTED SHORTS
BY LILLY RIVLIN
SAN FRANCISCO JEWISH FILM FESTIVAL 2010
New York icon, author/activist Grace Paley is alive and well in Lilly Rivlin's latest film which has its World Premier at the preeminent San Francisco Jewish Film festival at the fabled Castro theatre in San Francisco on July 25 at 11:00 am and continues to Berkeley, August 1, at 12:00 at the Roda Theatre, as well as to other sites in Northern California.
The 75 minute documentary, "GRACE PALEY: COLLECTED SHORTS" is a comprehensive history of one of our most beloved writers. Rivlin chose to make a film about Grace Paley because she "combined the best of all possible worlds- literature, politics, and love of humanity. Grace was a real mensch."
Grace Paley's life illuminates the major protest movements of the latter part of the 20th century, culminating in the feminist movement, regarded by some social theorists as the most important movement of those tumultuous times. Translated into 92 languages, Paley was New York's first official state author and past poet laureate of Vermont. Ranked among the great writers of her generation by peers like Philip Roth, Paley combined a life as a master short story writer, compared to Chekhov, with political activism, motherhood, teaching and being a cherished friend.
The film takes the viewer on a journey from Grace's early life as the child of Russian Jewish refugees who fled oppression for the freedom of America. They were Socialists who instilled in her a passion for justice. Later, her talent for writing poetry was encouraged by W.H. Auden with whom she studied. Grace went on to teach creative writing for twenty-two years at Sarah Lawrence College where she was a major influence on her students artistically while inspiring their social and political "Responsibility" (the title of what is arguably her most emblematic poem).
"Grace Paley: Collected Shorts" has no narration. The structure is a visual parallel of Paley's life and writings revealed in colorful "shorts" and told in her own voice.
Rivlin, whose films "The Tribe" and "Gimme a Kiss" both premiered at the SFJFF is no stranger to the Bay area. She was a graduate student in political science at the U. of California, Berkeley in the heady and turbulent '60s. She became a filmmaker in midlife, documenting women, both notable and ordinary who have one thing in common…they are all political. In producing Grace Paley's story, her first biography, Rivlin teamed up with three-time Emmy award winner Margaret Murphy. The two first worked together on Rivlin's last film "Can You Hear Me? Israeli and Palestinian Women Fight for Peace."
---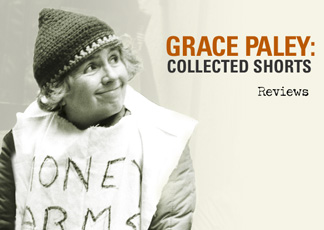 REVIEWS of "Grace Paley: Collected Shorts"
---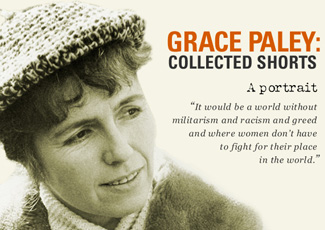 ABOUT Grace Paley ● A Portrait
---

Brandeis Jewish Film - Grace Paley: Collected Shorts
Distributor: The National Center for Jewish Film www.jewishfilm.org
---